What are the first steps in feeling wonderful? GOOD PRODUCTS. (ok, your right, it's really eating healthy ... start from the inside out, yes? but today, the last of my 20's we're talking outside in.)
2008 i made my first ever New Years resolution list and for the most part i followed everything on that list. I've slacked a bit since my move (i havent had one mani/pedi here yet!) At the top of that life changing list included using better products; hair, face, body - and thanks to Lee for my Aveda gift baggy I can continue my ways of feeling beautiful and as fabulous as i do on the inside!!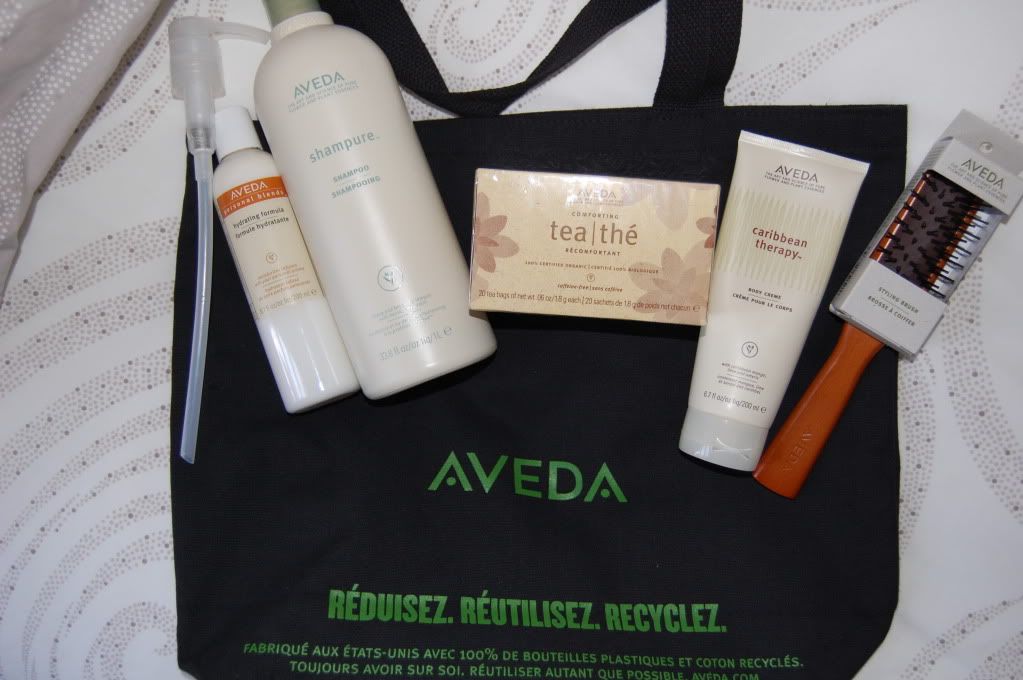 now...where's that snickers bar ....